Manuscript Dip Pen
Manuscript Dip Pen products are calligraphy pens from Manuscript that utilise traditional dip pen techniques, whereby the pen is dipped into a bottle of ink, rather than being fed through a nib unit from a ink cartridge or reservoir. It's a unique artform, and requires high quality products to prevent blotching or leaking, and Manuscript excels in high quality pens.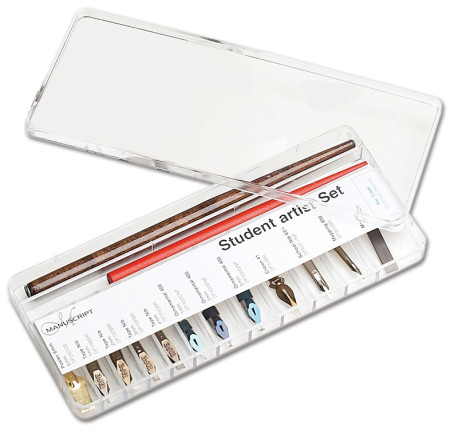 A well rounded dip pen set with a selection of nibs for script, sketching, decorative type and more.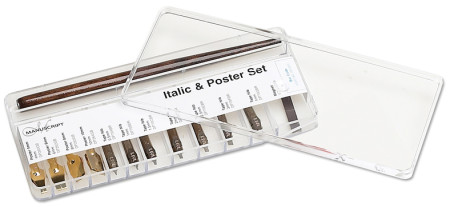 A dip pen set with 4 gilt poster pen nibs and 6 bronze tape nibs.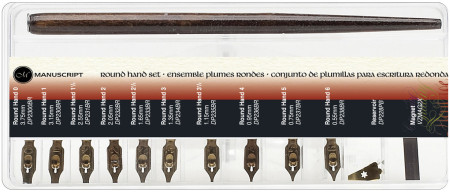 For calligraphy artists, this dip pen set contains nibs for round hand styles.