Fountain pens have intimidated me for years.
In school, I went through a succession of entry-level Parkers, which at the time you could get for about £12. They'd have a plastic body which I'd start to bite whenever I felt restless in lessons, which was always, and eventually the plastic started to buckle and twist beneath the pressure and I was chewing the bottom of the pen until at last I'd torn it off.
It was dire. I would have ink in my mouth, struggle with replacing cartridges, leave blotches everywhere and generally go through school in the most disorderly fashion. My relationship with what I considered to be my 'nice pen' was symptomatic of the broader sense of unease and messiness I felt. Any pen I didn't destroy I'd soon lose.
Then came university and a long period in which I rarely needed to pick up a pen. It was only after graduating that I got interested in journaling, basically hoping it would make me more organised. But I avoided fountain pens. I considered them dangerous.
Years later, when I went about speaking to stationery aficionados to get inspiration for this e-magazine, I discovered just how many hold their fountain pens in incredibly high esteem. They are a treasured possession, equal parts object of beauty and useful tool.
And so, I decided it was time to give fountain pens another try. I browsed The Online Pen Company's catalogue, and settled on the Faber-Castell Essentio in Rose Aluminium.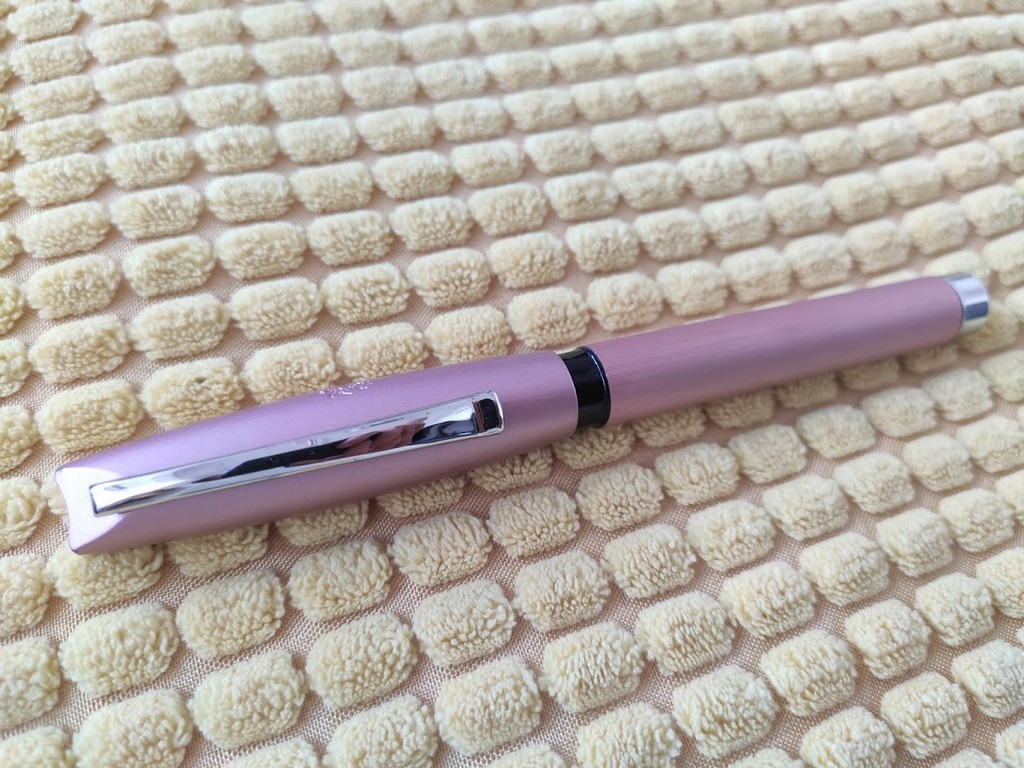 I'm not exactly qualified to compare the Essentio to other fountain pens. So this will have to read more like a review of the experience of getting the Faber-Castell Essentio as your first fountain pen after years of writing with only rollerballs and technical pens.
The Price & the Clip
I'm writing this review at the end of a summer where I decided to escape the scorching heat of Granada, my adoptive home in Spain.
Having packed a large rucksack, I jumped on a flight to Bulgaria, then spent 8 weeks tramping around Europe, passing through Germany, the Czech Republic, Hungary, Austria and my native UK before flying home.
In that time I misplaced a number of things. A laptop charger, a towel, and a pair of expensive headphones I hadn't had for long. Although I like to think I've become more attentive and graceful since my schoolboy years, it seems I've retained something of the berk about me.
But I did not lose this pen.
It was a miracle. I had no special protective case, no clever tricks for keeping the pen safe, nothing at all except the metal clip sturdily fastened to the cap of the pen, described at length by other reviewers. I had thought them ridiculous, devoting as much ink to a discussion of the clip as to the grip or the nib of the pen. The parts you write with. I was wrong.
A firm clip lends a pen the personality of a true survivor. And the Essentio's clip is not coming loose for anything less than violent intent or decades of hard work.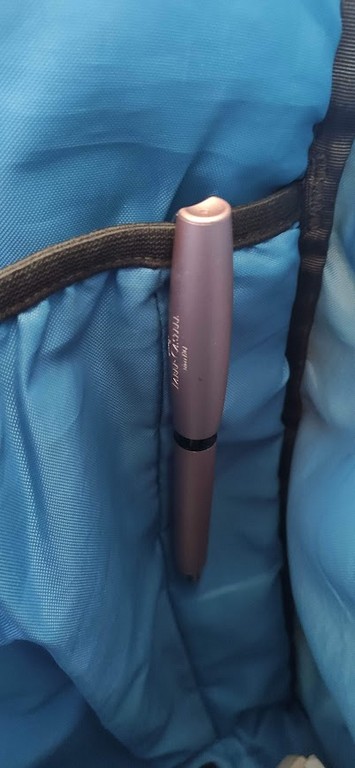 If you want to carry a loose fountain pen in a bag, you can't go wrong with something that provides you with a highly-clippable surface near the opening, like a laptop compartment. Time after time I've opened a backpack thinking I would have to dig through in search of this pen, only to find it had stayed precisely where I had clipped it.
That leads us to some philosophy. It's true that pens are small and easy to lose. It's also true that a really magnificent pen can be rather expensive. Some of the stationary aficionados I've spoken to have a writing desk at home, and ne'er shall their finest writing instruments vacate it. They have different pens for on-the-go. Disposable pens.
I respect that level of consideration and care, but it doesn't suit me. I want to be seen in public with my pen. I want strangers to know I am a fountain pen user. More on that later.
So one must contemplate the luxury-survivability ratio of any fountain pen. A premium pen with a gentle clip is rather a fragile thing, a glass flower perched precariously on the mantelpiece. An affordable pen with a strong grip is a powertool.
The Essentio fountain pen models have a recommended retail price of £45. There are much cheaper fountain pens out there. You can also find dramatically more expensive pens. The fact of the matter is, I, a forgetful person, feel at ease carrying around this £45 pen in an ordinary bag with no special protective case. I attribute this confidence to the clip.
What is a £45 pen? From my point of view it's an elegant object. It's made mostly of metal, although there is a small plastic ring near the base of the grip. Sometimes luxury means reducing the amount of plastic you come into contact with as much as possible. I never think 'oh maybe I should've started with a cheaper pen.' If the price tag doesn't sound horrendous, I think it works as an entry point for getting into premium fountain pens.
The Brand, Its Products and Competitors

Faber-Castell is an almost 300-year-old German company, and one of the world's biggest stationery makers. They have a strong reputation with professional artists, in the fine writing world, and in education where affordability is a more pressing concern.
They make a lot of pens in the £100 region, and they make some below £20, below £10 and even below £5 aimed at schoolchildren. The Essentio is their way of filling the gap between these worlds. It's an introduction to fine writing; quality without opulence. It spoke to me because I wanted a fancy pen, but I wasn't 100% sure I'd appreciate a luxury writing instrument.
The Essentio first came out in 2018 to replace Faber-Castell's previous attempt at filling this niche, the Basic.
Stationery Blogger Ken Crooker had this to say about the Basic:
"Of all the pens I've used, I have to say I think the build quality of the Basic exceeds all others, with the possible exception of the Pilot VP and the Lamy 2000. I'd say these three pens are equally well designed, built, and assembled. They're like pieces of art.

The Faber-Castell Basic writes every time, all the time. Without fail. If I leave it sit for a week, when I pick it up, it writes immediately. If I leave it uncapped for five minutes to take some pictures, when I come back to it, it writes immediately. I have not had a single hard start, skip, hiccup, pause, break, nap, or argument. It just writes. And I love it for that."
Other reviewers had a couple of gripes with the Basic, but the consensus is that the Essentio is an enormous improvement.
Here's an overview of the series:
The Essentio range actually starts at £22 with a ballpoint pen, available in silver shiny, or silver matte with a black grip, and a mechanical pencil with an almost identical design, available in the same colours.

Then we move up to £30 with rollerball equivalents, complete with caps that match the grip.

The first fountain pens come in at £35 in shiny chrome and satin chrome, also with the black grip and cap. These are available in four different nib widths. Also at this price point you can find ballpoints with premium materials - Black Carbon, or Rose, Blue or Black Aluminium.

The fountain pen in black carbon comes in at £40, along with the rollerballs in all four premium materials.

Finally, the fountain pen in Blue, Rose, or Black Aluminium retails for £45.
When I was shopping, the blue and black editions seemed a little too ordinary for me. I wanted my pen to stand out, so I went for the Rose. I don't regret the choice, but now when I see photos of the other options with my experience of real interactions with the pen, I get the sense that it would be very attractive in those other colours. Better than the photos.
Black Leather from a Reddit user:
Blue from the Faber-Castell Catalogue:
What else can you find in the £30 to £50 range?
I looked at all of these pens before settling on the Essentio. I preferred its look and I liked that it was made in Europe. A few months on I feel like I made the right choice.
Writing with It
Getting the Essentio did make me write more. I also think it made my handwriting better. When I write with one of the technical pens I used to rely on, something feels slightly off. These pens aren't made for this kind of work. The Essentio is.
Holding an elegant object when you write is fun. It's a more involved, more emotional experience. Reviewers have described the Essentio as 'relatively lightweight,' which I believe, but it certainly has more heft than a plastic drawing pen. It's a tube of metal. You're aware of it in your hand. Your writing has gravity.
The grip feels right. I don't really notice it, but I do feel like my fingers are comfortable and won't slip. Once again, the difference is more apparent when you try to go back to something else. You don't really know what you're missing until you spend some time with a quality pen.
It's worth talking about how the paper feels against the nib. There's a pleasing sound, something almost ancient like the scratch of a quill against parchment or papyrus. It gives you some resistance, like each fibre of the paper transmits its story up through the pen and your hand, up to your brain as you push down on it. It's a nice feeling.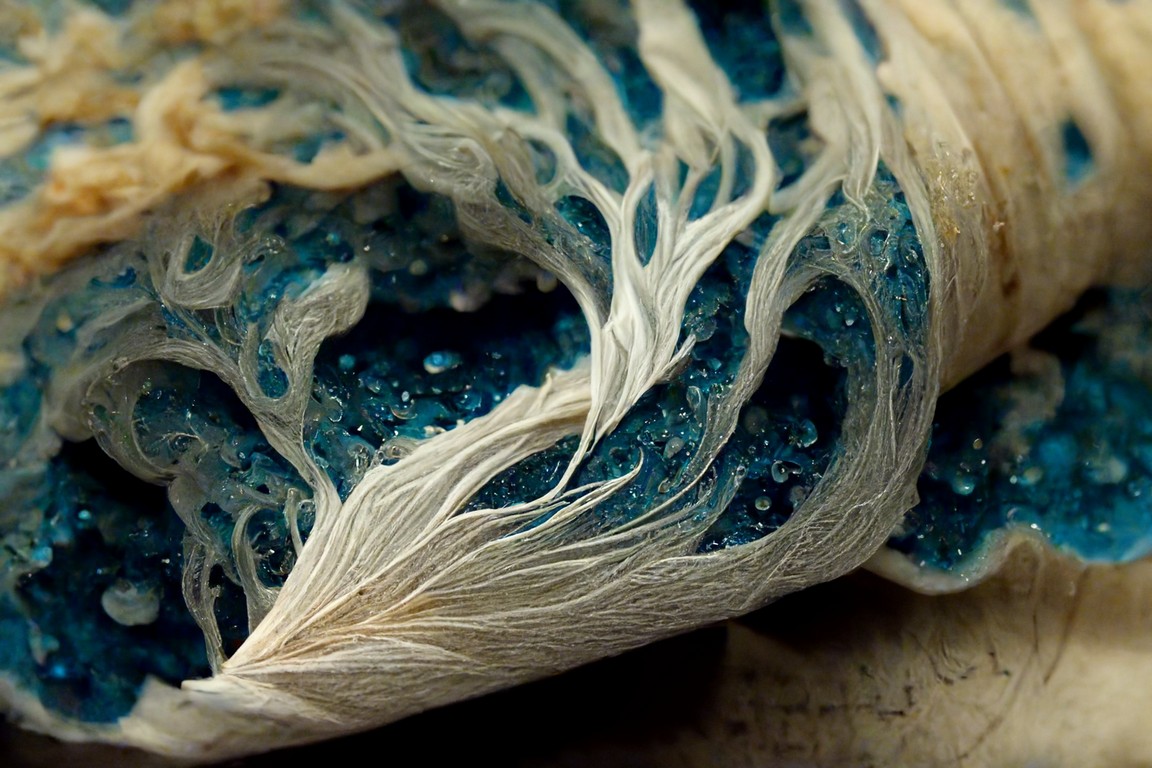 My Essentio has the medium nib, which is actually the second thickest available. You can also get it fine or extra fine. In any case, many reviewers consider this to be something of a gusher. The ink comes out fast and wet. In the words of one blogger who uses the broad nib:
"The Essentio writes like a fever dream. Your ink may lose some of its texture in the thick, wet lines of the broad nib, but the richness of the experience more than compensates for the lack of subtlety."
So if you like to write precisely and carefully, you might be better off going for the extra fine nib.
But Can It Write in Other Languages?
I've been using the Faber-Castell Essentio mostly in English, but I've also tested it in Spanish and found its performance to be just as good.
Don't Post It?
A few reviewers have noted that the bottom of the pen where you can attach the cap while you write is short. This practice is called 'posting.' You can't post this pen, they say. It's top heavy. The cap comes off too easily. The pen becomes too long and unwieldy to write with.

The posted length of the pen is 7.5 inches, or 190.5 mm. Yes, this is a lot longer than average for a fountain pen, where the cap can usually slide quite far down the bottom of the barrel. But although it's long, writing with it feels just fine. I'm not sure what it is about holding a 7.5" writing tool that is so strange and unsettling for these reviewers.
The Aesthetic
Although I'm content with my decision to go for the Rose Aluminium model, I do feel like it was the ostentatious choice.
The girl sitting next to me on the train from Prague to Budapest asked me if I had a pen she could borrow. How did she know? How many millennials habitually carry pens?
Perhaps I was merely in the right place at the right time. Did she expect me to pull out a fancy fountain pen? Probably not. Once I handed it to her I started to feel self conscious. We hardly said a word to each other for the whole journey.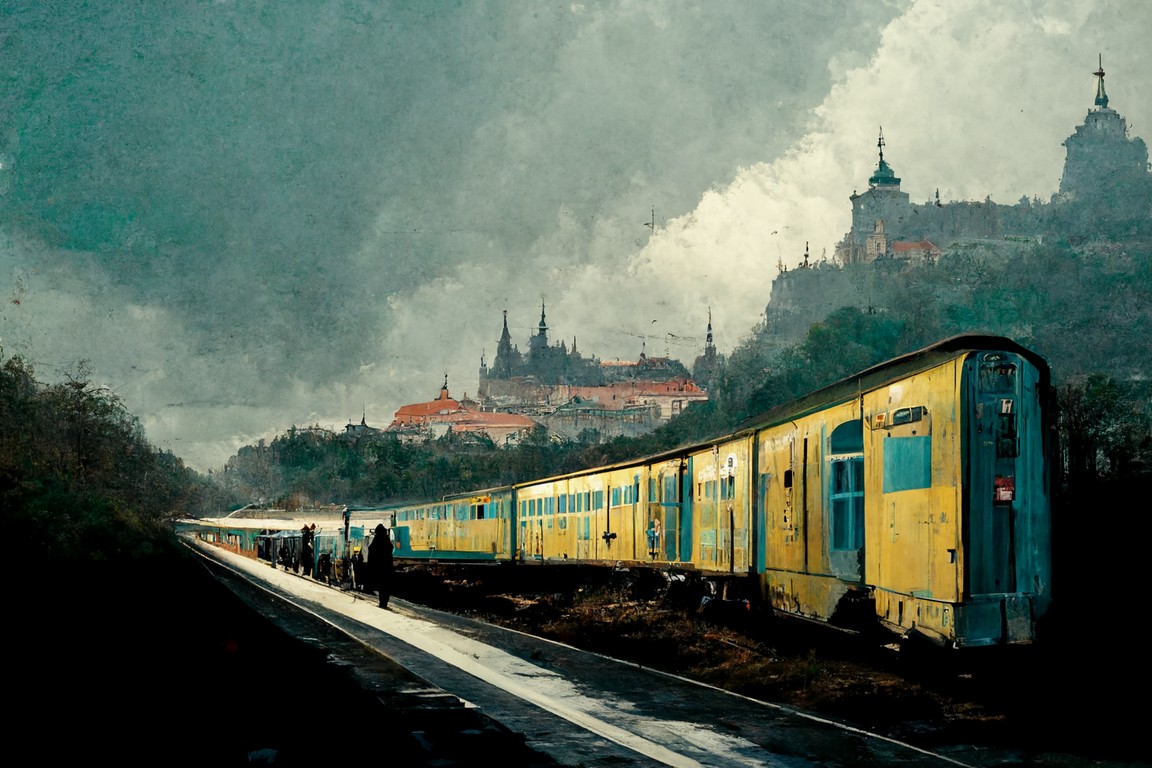 If I had made more of an effort to be sociable I might have more insight for this review. What is the experience of needing a pen on a train and being lent a Faber-Castell Essentio in Rose Aluminium? For now I am not equipped to answer this question.
Did she like the pen? Did she like me? Something tells me the answer to these questions is the same. I wasn't brave enough to find out at the time. I believe I failed to live up to the mode of being and inhabiting space granted to me by ownership of this pen. Lesson learnt.
I think the loudness of the pen made it seem like I had to be a colourful character to match. If I had it in blue or black maybe I would've overcome my shyness. That is to say, if you're considering the rose aluminium just bear in mind that it's aesthetically demanding. You have to maintain the mindset of a person who would have a rose aluminium pen 24/7. If that's not for you, go for a different colourway.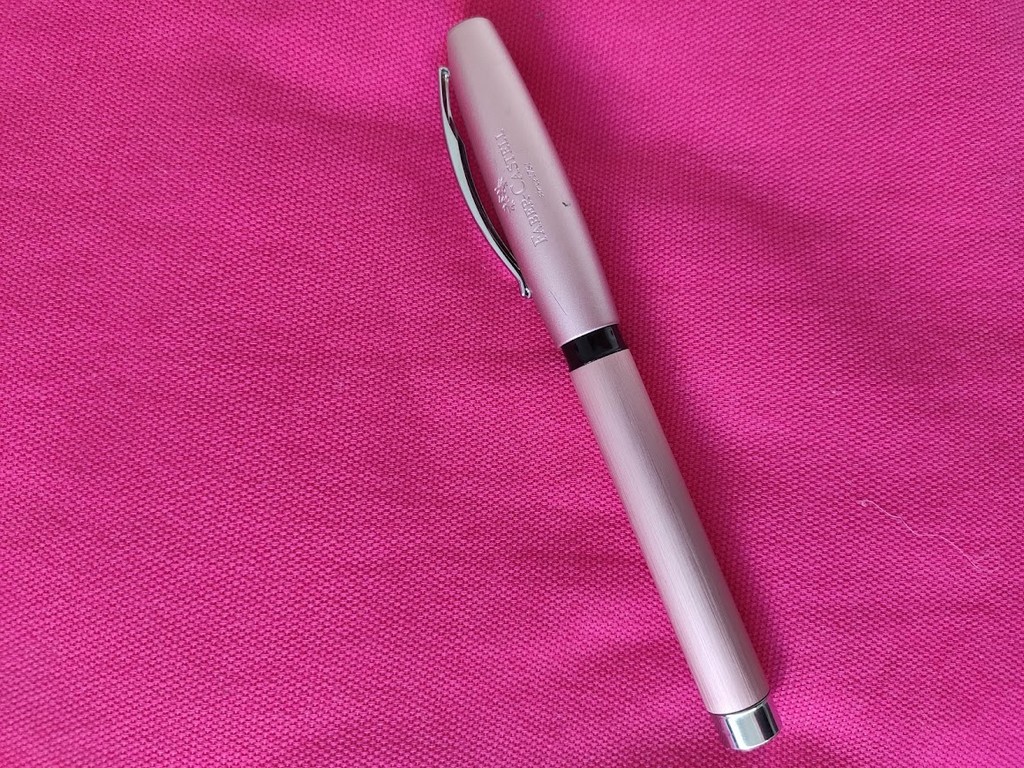 But the aesthetics of a pen are about more than its appearance. There is also an audio component to consider. And the pleasure of fastening and removing the cap of this pen is undeniable. The click it produces is so absolute, so final that it leaves no doubt as to the success of the operation.
Some pen aficionados prefer a screw cap, or a more delicate sliding-down action. They prefer safety, the conservation of energy, the lack of force required to cap and uncap. But using this pen feels more akin to unsheathing a sword before battle. Different strokes for different folks.
Some Stats
Body Diameter: 12 mm (0.47")
Cap Diameter, excluding the clip : 14.8 mm (0.58")
Grip Diameter: 10.7 mm (0.42")
Length, Uncapped: 134.2 mm (5.28")
Length, Capped: 139.4mm (5.5in)
Length, Posted : 190.5 mm (7.5")
Weight: 24 g (0.85 oz)
Note: Some reviewers have pointed out that many converters are a bit too wide to fit into the body of the Essentio. If you want to use bottled ink instead of cartridges, make sure you find a converter that's the same size as the official Faber Castell model.
What Others Have Said
We've already quoted Ken Croker's review of the Basic and the Journeywind Junk blog.
For further insight, check out:
In the End, Should You Buy This Pen?
Undoubtedly. Whether you're an avid collector or looking for your first fountain pen, the Essentio is something special, a joy to hold, to look at, and to write with.