Paint
Paint, and painting is the most popular artform, and covers a large amount of different specialities, and niches within the art community, from poster painting to watercolour, and with that comes all sorts of different types of paint to cater for these different forms of expression. We stock a range of paint, all of which serve a different purpose, so we recommend having a read of the product details to see what they do. We are always keen to see ytour finished paintings, so please get in touch and send them over for us to see.

Painting
School & Classroom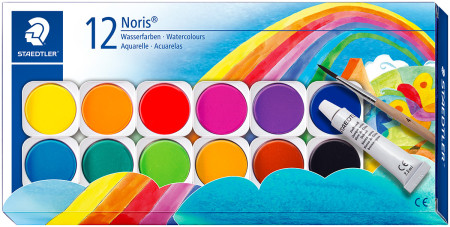 A practical watercolour set for beginners.
Watercolour
School & Classroom
Highly opaque paints for poster making projects.
School & Classroom
Painting