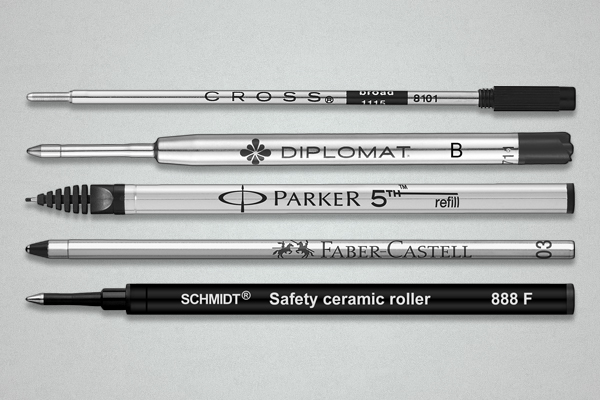 Waterman Refills
Waterman refills are all compatible with their own pens, so you just need to choose the correct type, hopefully this can be done from either the photo/description, or knowing if you have a Ballpoint or Rollerball pen. If you have a very old Waterman pen then the below refills may not fit, and we advise you to contact us for some more guidance and to help you choose the right one.
Any pen refills you see on this page that are not made by Waterman will still be compatible with their pens.

Capless gel ink rollerball refills to fit Waterman ballpoint pens.

Ballpoint refills to fit Waterman pens.